By Andrew Reinert on Feb 24, 2010 with Comments 0
---
As part of the process of taking stock of your life you may decide to quit or change jobs. Some people with heart disease feel that work no longer takes such a priority and feel they want to spend more time with their families. If you don't like your job – and you can afford it – leaving or taking early retirement may be options worth considering.
John who was 36 when he had a silent heart attack and had to have bypass surgery, had worked for 18 years as a hotel chef. 'I was working split shifts, I had two broken marriages. I was completely stressed out. I'd just got remarried and I saw things with my partner slipping down the same route. I decided to get out of the hotel business. At first I did an accountancy course, but even before the results were out I realized my chances of getting a job were slim because of my age. Then my sister suggested I set up as an 'odd-job man'. I started my own business, fixing leaky washers on taps, painting, decorating, laying crazy paving, you name it I do it. I haven't looked back. It is stressful, but it's a different kind of stress because I'm the one in control.'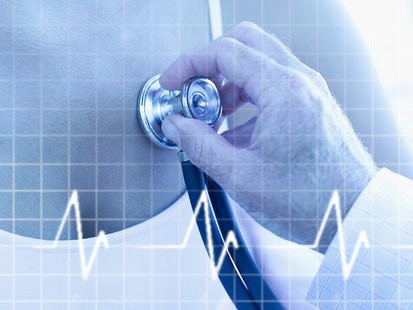 Mike was 56 when he had a heart bypass following a previous heart attack; he decided to take early retirement: 'I was middle management and I am convinced the pressure of that job contributed to my heart attack. I returned to work three months after surgery. Soon afterwards I was offered an attractive retirement package and decided to take it. It didn't take me long to realize, though, that I couldn't survive on my pension so I returned to work. This time I went into the voluntary sector in a consultancy position. It was a totally different atmosphere, the people I worked with were much more pleasant and the whole job far less stressful.'
Gill has also rethought her attitude to work: 'I went back to work a couple of mornings a week three months after my bypass operation. I had had complications following the bypass and I now think I tried to go back too soon. Anyway, I couldn't cope with it and as I had permanent health insurance through the company, I decided to take more time off. Now I don't think I feel like going back. My priorities have changed; I want to spend more time with my husband and doing things I like. Before, I was traveling all over place but I couldn't do that now.'
'Having a heart condition made me value life more,' Howard says. 'I took partial retirement two years ago and then last September stopped working altogether a year early.'
If you do decide to switch jobs or give up altogether you will need to think about how to manage your finances or you might end up with extra stress. You might like to consider how you could cut down the amount you need to live on; most people can make economies if they really think about it. It is also worth thinking about alternative sources of income, such as letting out a room in your house or using other skills you have to make money.
If you are thinking about changing jobs, career counseling can be valuable in identifying your strengths and how you might apply them in other types of work. When applying for a new job it pays to be honest about your heart condition. Try to be positive and emphasize what you can do rather than what you cannot. You may be able to reassure prospective employers of your current fitness by getting a letter from your cardiologist.
Filed Under: Health & Personal Care
About the Author: Andrew Reinert is a health care professional who loves to share different tips on health and personal care. He is a regular contributor to MegaHowTo and lives in Canada.
Comments (0)