By Leona Kesler on Apr 12, 2010 with Comments 0
---
Gifting success depends not so much on spending a fortune as getting a wine that will suit the people you're buying it for.
For instance, while a wine buff isn't likely to be impressed with a £4 bottle of easy-drinking plonk, there's absolutely no point in buying cru classe Bordeaux for someone who only ever drinks wine on the sofa in front of the TV.
Likewise, if you're taking wine along to a barbecue you need to make a decision as to whether the bottle is intended for consumption at the event or as a separate present to be drunk later by the hosts.
In other words, use your knowledge of the recipients to tailor your bottle to the occasion on which you expect them to drink it.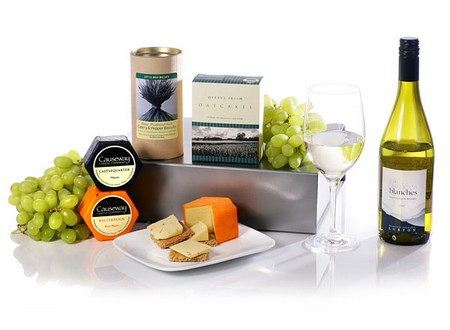 Having said all that, rather than the straight practical match, you can go down the luxury-item route by buying less usual bottles like champagne, dessert wines or fortifieds such as port and sherry.
These make great gifts because people often like them, but tend not to buy them for themselves regularly. The inclusion of these luxury wines turns any meal into an occasion and they'll probably think of you when they pop the cork.
The best value for money comes from non-vintage champagne from a good name and late-bottled vintage port, which gives real after-dinner class without breaking the bank. Dessert wines — even Sauternes, the pinnacle — are well priced, considering how much work has to go into their production.
Bottle buying tips
Bottles of port and champagne often come in their own carton, which makes them both easier to wrap and also better-looking than a bottle on its own. The same goes for spirits.
OK, it's not wine, but if you do decide to buy a bottle of spirits for someone, make sure that they like the style you 're buying. A fan of sweet bourbons or cognacs, for instance, is unlikely to enjoy a pungent, salty Isiay whisky – and vice versa.
Filed Under: Food & Cooking
About the Author: Leona Kesler is a head-chef at a very popular food restaurant in New York. Also she is a blogger who shares her experiences, tips, and other informative details about food and cooking. Her recipes are featured on many magazines.
Comments (0)