By Fred Goodson on Mar 08, 2010 with Comments 0
---
Puppies are cute, furry balls of fun and very hard to resist. They're also a big responsibility, so do your research first to ensure that your dog suits your character. Having a dog is very rewarding; they're devoted companions, good guards for your home and keep you in shape. Years of fun and loyalty are waiting for you. If you are looking for Pure Bred Puppies for Sale Under $500, there is an online classified advertisements website that sells and buys puppies like these english bulldog puppies for sale, look here if you are interested. And if you are looking for a mini aussiedoodle puppy, then you may consider getting help from a mini aussiedoodle puppy breeder.
Pet Shop or Breeder?
Buying from a pet shop is fine, but keep in mind that they don't always verify where the animal came from. It is very possible that it came from a puppy mill, which would mean many health complications for your dog down the road. You might also be supporting a questionable method of breeding.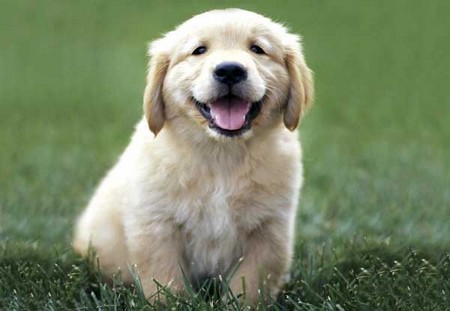 It is better to buy purebred puppies. The breeder provides a registration certificate proving the canine's lineage and a health booklet listing all the puppy's vaccinations. Bylaw, a breeder is not allowed to charge extra for the certificate.
Check the breeder's reputation, ask for references and examine the facilities. In Canada, a breeder must be registered with the Canadian Kennel Club (CKC). Contact the Club to find out if any complaints have been brought against the breeder. Find out which ones your friends or family members went to. It's always better to spend a little extra time now than a lot of money later.
Seniors may prefer an older dog, which can be adopted at the SPCA or possibly obtained from someone who's moving and cannot bring it with them. Always try to get as much of the dog's history as possible.
Picking the Appropriate Breed
Every dog has its character and is bred with a particular purpose in mind, so ensure your personalities match first. Some dogs are better guards than others. Various smaller breeds have reputations as constant barkers. Many are great hunters while others can be lazy and need a lot of exercise.
Consider how big a dog you would like to have; smaller dogs live longer than larger dogs and demand less exercise. Keep their adult size in mind; small puppies can grow into very big dogs.
Do you want a dog with long or short fur? Longer fur requires more grooming and there will be more of it in your house and on your furniture. There are also hypoallergenic breeds that don't shed and make it easier on allergy sufferers.
If you live in an apartment, opt for a smaller breed unless you intend on taking it for long walks both morning and afternoon.
Filed Under: Pets & Animals
About the Author: Fred Goodson has a passion for pets and animals. He has 4 dogs and is planning to have another one. He is also a blogger who writes about pets and animals. Currently, he is living in New Jersey.
Comments (0)