By Alan Kennon on Jan 04, 2010 with Comments 0
---
There are several factors to consider while you try to pick the best dress that goes well with your body shape. You also have to choose the theme that you want to show off on the party day. In order to pick the right dress you need to consider facts such as the party that you are going to attend, the people that you want to impress etc. Here are some steps that you might find to be handy while pondering on which dress to choose
1)      Try to find a shop where you are able to see huge collection as per your choice.
2)      If you want to have the luxury of shopping from home, it is better if you glance several websites that offer 3D representation of the exact merchandise that you want to buy. Several offers are also rendered to people who have fondness of buying it with a click of their mouse.
3)      The dress that you buy should reflect the theme of the party. Is it going to be a friend's reunion? Or is it a dinner party? Dresses that indicate the setting of these particular events are readily available in almost all leading retail shops.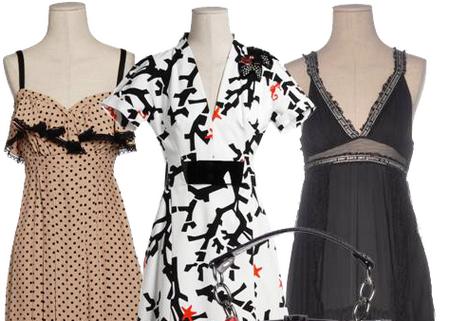 4)      Are you single? Are you eagerly looking to join hands with someone who also is hitting the floor on that party day? Then you are supposed to put on a dress that makes you the center of attraction.
5)      Next, try to find the dress that is a slim fit and introduces you as a fit person and as a naturally attractive person. The dress that you wear should augment your image and it should make you comfortable when you are in it. You will have to pick out a dress that is a perfect match for your shoes, since you should not feel bad after wearing the accessories.
6)      Don't spend any more for your dress more than the budget that you have in your mind.
Filed Under: Lifestyle & Personality
About the Author: Alan Kennon lives a very happy life with two kids and a lovely wife. He likes to share his life time experiences with others about how they can improve their lifestyle and personality.
Comments (0)