By Arthur Kunkle on Feb 20, 2010 with Comments 0
---
Those with only a small backyard or balcony at their disposal need not be envious of garden owners with their own private swimming pools. Spas and hot tubs can be just as much fun, take up the minimum of space and because the water is heated, it can be used in any climate and at any time of the year. Their only drawback for balcony installation is the extreme weight of the tub and its water. Take a look at Allspa's range if you are searching for hot tubs for sale in Surrey UK. With bathers, too, a standard hot tub could weigh up to 3628kg (8000 lb). You will need a reinforced concrete slab 10-15 cm (4—6 in) thick to take the weight; alternatively, support it on reinforced concrete piers or wooden joists. A qualified builder or architect should be able to advise if this is practical.
Hot tubs
As their name suggests, a hot tub usually comprises a circular tub (although other shapes are available) made from a hardwood, such as redwood or cedar, that is resistant to moisture and free of splinters. The usual hot tub can be half-framed in a timber-decked platform for easy access and a neat built-in appearance, or left standing as it is on the balcony floor. Seats inside bring the warm water up to chin level and a system of heaters and jets keep it bubbling with a pleasant massaging sensation that is supposed to be an excellent antidote to stress. If you are planning to have one of these at home, it is recommended to have the contact of a professional who can offer you hot tub repair services, in case anything goes wrong. If you are having a party and you want to try one of these hot tubs, contact a hot tub hire service for a variety of hot tub options.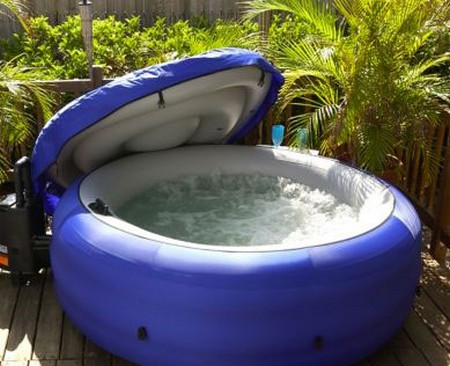 Spas
Spas work on a simpler principle but are made of fibreglass so are lighter and less expensive to buy. However, they are not particularly attractive, so do need to be disguised in some way with a timbet surround, or lots of plants in pots standing close by. Spas and hot tubs need good screening for privacy and shelter, overhead as well as around – it would be sensible to site one as close to the house as possible if you intend to use it in cold weather, of course if you want professional spa services you can also visit Florence sc spa which specialize in this. Using plenty of leafy plants in boxes and containers will further encourage the sense of privacy and coziness. You will also require access to a safe electricity supply for operating pumps and heaters, so do bear that in mind and plan accordingly. Again, an architect or builder should be able to advise you if you are in any doubt.
Filed Under: General How To's
About the Author: Greenery always attracts Arthur Kunkle. He has a big garden where he plants many fruits and vegetables. His passion for gardening motivates him to write and share different tips on gardening.
Comments (0)