By Arthur Kunkle on Nov 13, 2010 with Comments 0
---
The rv parks campgrounds offer a settling place for tired camper trailers travelers with full hookups and a range of activities and attractions for campers, there's a local mechanic with a near by shop if anybody ever needs a quick rv repair. It provides comfortable accommodations for people who travel in RVs and contains sites for camping along with electrical and water supplies. If you have acreage in an area you think would work perfectly as a campground for RVs, ensure you identify some of the necessary elements to achieve your campground's potential success.
Research to determine the demand for an RV campground. Aside from having the acreage of an area, you need to ensure there exists a market present around it. The volume of RV traffic in your area will determine the success of your campground. If other RV campgrounds exist in the area, provide a special attraction at your site to compete and bring in significant numbers to your business.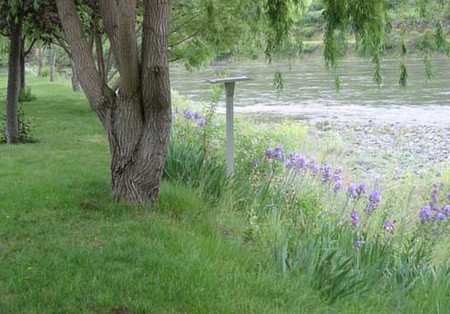 Design a business plan. List all the ups and downs of a campground business and ensure you have a strategy for possible mishaps. Include your camground's name and budget. Ensure you can acquire the necessary financing. A good business plan can help the new park owner run the business successfully.
Acquire the necessary licenses and permits for a campground. Hire engineers and land planners to survey the area and ensure you can meet all the rules and regulations required for an RV campground. This can prove a challenging task. You will face zoning regulations, land development and environmental concerns that can impact other areas when building the campground. It will take a lot of time and expense with the planning and petition before the local government can permit you to start the campground business.
Prepare the campground. Bring in land levelers and put in roads. Build tents or cabins and construct parking lot paving for RVs. Increase organization and space of the RV park with commercial paving services such as doing an Asphalt Installations and asphalt maintenance. You can also consider the service of a paving contractor.
Hire a land development firm in order to have a supply of water and proper sewage in the area. Provide electrical hookups and other landscaping materials.
Plan carefully the spaces in which RVs will park. Ensure the RVs can pull in and out without disturbing other guests. Provide enough space for all types and sizes of RVs, along with enough room for guests to feel they have enough space to set up barbecues, patio areas, etc.
Provide other amenities. Some campgrounds have a swimming pool, spa and a clubhouse. If you're located near a lake, consider building a fishing pier for families to enjoy. Build a mini-grocery and sell RV repair equipment and other necessity items for your guests.
Advertise your new RV campground.  Create a website that includes photos of your campground and its amenities, along with its contact information. Adjust your rates and keep them in season. During the off season, provide promotional events and discounts that will attract customers to your campground. Place ads in travel magazines and local newspapers.
Filed Under: General How To's
About the Author: Greenery always attracts Arthur Kunkle. He has a big garden where he plants many fruits and vegetables. His passion for gardening motivates him to write and share different tips on gardening.
Comments (0)