By Jason Prickett on Jan 08, 2010 with Comments 0
---
Ventilation of a house is necessary to remove odours from cooking, smoking and so on and to provide air for people-to breathe. When you provide ventila­tion, the outside air which enters has a lower moisture content and so dilutes the moisture content of the air inside the house, which in turn reduces the risk of condensation.
Traditionally, fortuitous ventilation through small gaps and cracks around windows and from Hues (especially when fires were burning) provided more than enough fresh air. However, many modern houses have better scaled windows, doors and no flues. It is therefore essential to provide adequate means to ventilate a house without excessive heat loss and dis­comfort from draughts or rain penetration.
Extractor fans
These move steam or water vapour from the inside of a house to the outside. They should be fitted in all kitchens.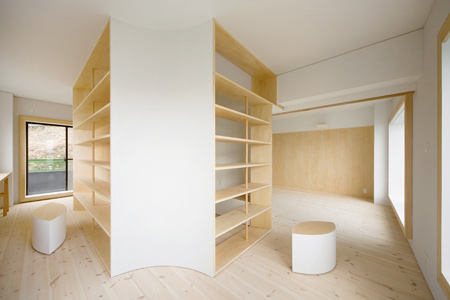 The fan should have an extract capa­city of at least 80 litres/sec (or 300m3/h). In large kitchens where more space is available, a larger fan should be installed (say one or two sizes up and with speed control). Generally, it should be fitted as high as possible above floor level, though in modern houses with low ceilings, fans may be fitted into the upper part of a window. It should also incorporate a shutter which may be closed to limit the ventilation rate or to prevent unpleasant draughts.
Extractor fans should also be fitted in bathrooms in order to remove water vapour at source. Humidity-controlled extractor fans will operate only when the humidity reaches a certain level, thus avoiding expensively heated air being driven out of the house unnecessarily.
If your house is heated by natural gas or smokeless solid-fuel appliances, you must ensure than an adequate supply of outside air is available to these appliances. If in doubt, consult your local Gas Board or Solid-Fuel Advisory Service branch.
Cooker hoods
To obtain any appreciable reduction in condensation, cooker hoods must be ducted to the outside. These are more effective than the recirculating type. Windows Traditionally, windows could be opened a very small amount at high level to provide ventilation during the winter. With many modern picture windows this is not possible, so control­lable ventilators at high level are essential.
Draughtproofing
In theory, all gaps causing unnecessary ventilation should be sealed to improve insulation. In practice, this will reduce ventilation and, if condensation is a problem, all weatherstripping and gap sealing should be carried out in stages, carefully observ­ing the effect of each stage before pro­ceeding to the next one.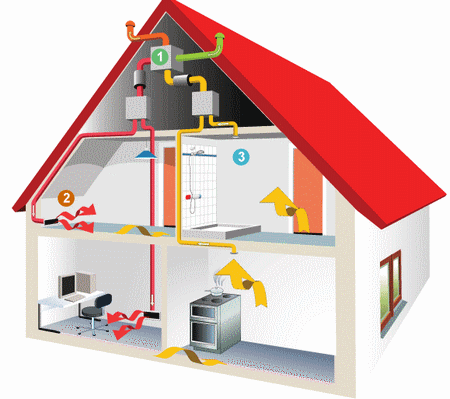 Apart from providing sufficient fresh air for conventionally flued solid-fuel or oil-burning or gas-burning healers, you must ensure that there is enough fresh air for humans to breathe as well as avoiding condensation. Sometimes, horizontal ventilators in the wall or in the floor are the best solution.
Blocked-off chimneys
How Does a Chimney Work? Where a chimney is no longer used and has been bricked up, condensation can occur within the flue causing a staining of the chimney breast. Since a chimney can be very appealing and useful when well kept, a good idea would be to avoid blocking it off and have professional chimney cleaners help you with its upkeep every so often. If blocking it off cannot be avoided but you would prefer to prevent this, you can do so with a ventilator or air brick is fitted at the base of the flue.
Why not also check out the best chimney repair contractors in Vancouver here for they offer reliable services you may need! In addition, make sure not to forget about the regular maintenance of your chimney, if you need some help, you may hire a chimney sweeps contractor here!
Filed Under: Home & Maintenance
About the Author: Jason Prickett loves to write about home maintenance and stuff you can do yourself instead of hiring any professional. His step by step guides will assist you in completing your home maintenance tasks.
Comments (0)