By Jason Prickett on Aug 24, 2010 with Comments 0
---
There are ways you can optimize the space you have to accommodate more. You can build a loft bed to make use of the limited space you have. This project can be completed over the course of a weekend. You should plan out your new loft bed to ensure time efficiency. Here's how.
Preparation
Survey the room that the loft bed will be built in. The higher the ceilings, the better choices you'll have for your loft bed. Also, take note of the type and style of closeting in the room. Closets are great stabilizing points for loft beds.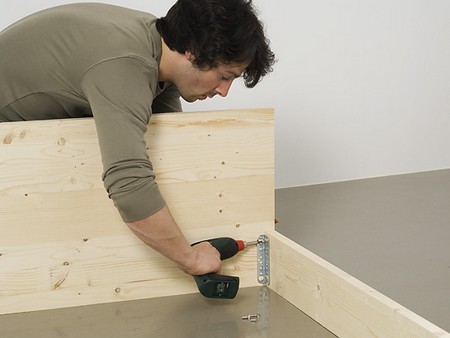 Building the Loft Bed
Step 1
Building the posts for the loft beds will be a simple process. If you have some woodwork knowledge, it may be even easier. Build each post from two pieces of cabinet grade plywood. Make four even strips of wood with the plywood to form an empty box. Your diameter is fully customizable. The larger your posts are the more stable the finished loft bed will be.
Step 2
Use butt joints to screw the plywood pieces together. Counter sink every hole and plug the screws with wood filler. Sand this well. Don't rush this part. You can paint your post whatever design compliments the interior of the room.
Step 3
Place your posts in the approximate position they will be in the room. Cut two long support beams. You may use any wood of your liking. Sand the beams and finish them with the same paint you chose before.
Step 4
Attach to the posts. This is the completed part. Have someone help. Use carriage bolts to support your post. Attach the nut to the bolt. After the two main posts are bolted securely, do the same for the cross supports.
Step 5
Move the unit while it isn't too heavy into the right place. Attach it to the wall through a closet if you opted for that. You may also place 14 inch carriage bolts through the loft posts, into the wall and secure it with a homemade washer (a small piece of wood). Put your cross bar supports into position. If your loft is a stand alone, test the stability now. Make corrections with braces as needed.
Step 6
Add the floor. Use plywood and attach it to the supports. Substitute MDF plywood. Countersink all screws.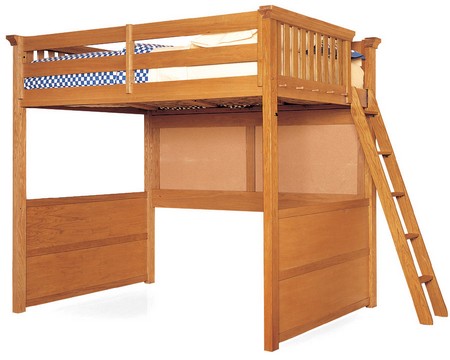 Step 7
Build your ladder out of 2 x 4's.
Step 8
Add railings. You can round out the rails by using flat spindles on a router table with a roundover bit.
Step 9
Hoist up the mattress. No need for a box spring since you already installed supports and cross beams.
Filed Under: Home & Maintenance
About the Author: Jason Prickett loves to write about home maintenance and stuff you can do yourself instead of hiring any professional. His step by step guides will assist you in completing your home maintenance tasks.
Comments (0)