By Fred Goodson on Jul 05, 2010 with Comments 0
---
Peacocks came from South Asia and Malaysia but quickly caught the eye of the Chinese and then Europeans, who first began keeping them as pets. The India Blue Peacock is more common to breed as it can withstand cold weather better than its green relative. While the peacock is a wild bird by nature, they have been domesticated in many countries. The raising of these beautiful birds can be both a time consuming and worthy hobby. One of the first things that a new owner of peacocks and peahens will learn is that they can and do become stressed. It's not as difficult as you think to raise a peacock. Here are the steps you need to follow
Procedure:
These grand birds like peace and harmony. They need a lot of room to move around in to be happy. Many zoos have them walking around quite tamely, getting plenty of attention from everyone for their gorgeous colors and attitude.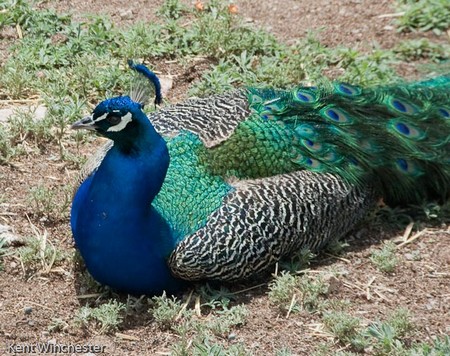 Provide them with adequate shelter from extreme temperature. Their feet are the one area of concern for those that raise them where the temperatures can be quite cold. Make sure that they do not get wet, then frozen, feet.
Make sure that your birds are kept out of the wind, given ample straw or other safe material for their bedding, along with proper food and water, and you will be able to raise them even in a colder climate.
Peacocks and peahens also should be provided with sturdy perches. A peacock can have a wingspan of up to six feet, so make sure that this is taken into consideration when building a pen and perches. Peacocks need, and will use, all the stretching room you can offer them.
They can be fed game-bird feed, along with cracked corn. Wheat can also be added to their diet. Peacocks will also eat just about anything they can get their beaks into, so be sure that garbage and debris such as paper is not left in their reach.
If you are able to give them access to your yard at times in the summer, they will also eat grubs and green grass and love you for it in return! Watch your flowers though, as they will mow down a whole garden full in a very short time. Peacocks seem to be drawn to light colors also, especially white, so keep this in mind if you give them access to your yard or other open area.
Filed Under: Pets & Animals
About the Author: Fred Goodson has a passion for pets and animals. He has 4 dogs and is planning to have another one. He is also a blogger who writes about pets and animals. Currently, he is living in New Jersey.
Comments (0)