By Marie Mayle on Jul 14, 2010 with Comments 0
---
Millions of people use some sort of beauty products everyday. Hence it is no wonder that few people have become expert in beauty supply business. This make makes many people to choose beautician course and to become an expert in it. Nowadays people, especially women are taking more time in considering how they look. They keep aside some amount of money in their budget every month to buy some beauty products which will help them to enhance their beauty. Persons having passion for beauty products and make up can start a perfect business venture like beauty saloon. The products that you can sell in your beauty saloon ranges from lotions, perfumes, cologne, facial creams, make up kit, anti ageing products and many other products relating to beauty. Owning a beauty supply shop does require any college degree but without some business knowledge you cannot foothold in this challenging world. This is a dream come true business especially for women. Find the best beauty advice on WomenPremiumBeauty and solve the problems you may confront. Who have real interest in beauty supply. At the beginning you can just sell five to six products so that it will be easy for you to manage. Beauty supply shop requires time and money like other business. Make sure that you have all the necessary materials before you open a beauty supply shop. You can partner with a manufacturing company or with a supplier so that you can easily get products to sell. Then think about the name of your beauty supply shop that is something catchy to the people.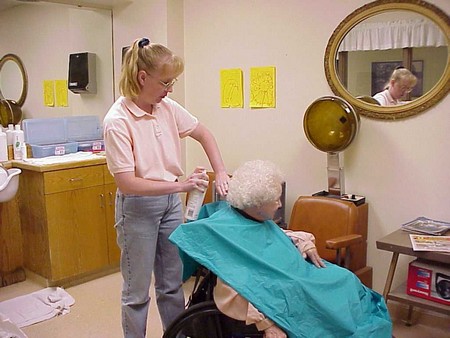 Here are some of the tips which will help you to start a beauty supply shop:
Study business courses like business finance management, entrepreneurship, inventory control and management.
You can also work in a beauty supply store. Before you begin your own beauty supply store employ yourself in any of the top beauty parlors so that you learn the ins and outs of the retail setting, understand about customer service and competition.
Select a suitable location for your beauty supply shop. Choose a location that has lot of traffic possibly a strip mall.
Create a business plan since you would have to apply for business loan. You can write the business plan yourself or you can also hire a professional. Apply for license and your local city hall.
Since every business requires some amount of capital investment get a small business loan. If you don't have cash in hand apply for loan. Also check your credit account well in advance and make improvements if necessary.
Search for different beauty suppliers and choose the one that gives you the products at reasonable prices.
Filed Under: General How To's
About the Author: Marie Mayle is a contributor to the MegaHowTo team, writer, and entrepreneur based in California USA. She holds a degree in Business Administration. She loves to write about business and finance issues and how to tackle them.
Comments (0)