By Andrew Reinert on Feb 25, 2010 with Comments 0
---
Loss in early childhood changes the way we think and feel about ourselves, but loss is also a reality for everyone. We all experience loss at some time in our life, and so it acts as a social, reactive trigger for depression. The problem is that we all try to attach permanence to our surroundings – the relationships, work and material possessions that lend structure to our lives — because these structures give us a sense of secu­rity. Although we know logically that nothing is permanent, and that any event can occur at any time to reduce all we have to nothing, most of us still cling to the illusion of perma­nence. And so when something happens to shatter that illu­sion, and we lose something dear to us, we can be very badly affected. What can then compound the problem is that you feel you should be able to cope with what has happened, but often you just can't.
Here are some of the loss events that might trigger a reac­tive bout of depression. Some, as you see, are not necessarily serious, but if they hit you at the wrong place or the wrong time, they can feel very serious: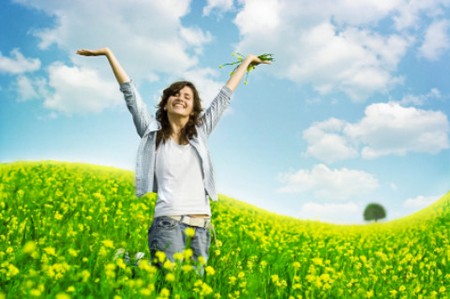 You lose your partner, either to death or divorce.
You lose your health and mobility.
You lose a best friend, either through death, argument or geography.
You lose a parent. Even if your parent is old and their death appropriate, this doesn't necessarily make the event any less painful.
You lose a beloved pet.
You lose your material wealth.
You lose your home and community, perhaps relocating to an area where you know no one.
You lose your faith.
Whatever the loss, it is not only painful in itself, but it can also highlight other aspects of your life that in happier times you could manage to ignore. For instance, your husband leaves you, and this exposes all your long-held insecurities about being unlovable, dating back a lifetime. Or your mother dies and you finally have to face up to the fact that you had a terrible rela­tionship with her. The combination of these powerful emotions can often send a vulnerable person into a depression.
Filed Under: Health & Personal Care
About the Author: Andrew Reinert is a health care professional who loves to share different tips on health and personal care. He is a regular contributor to MegaHowTo and lives in Canada.
Comments (0)