By Andrew Reinert on Mar 06, 2010 with Comments 0
---
Rocking is a gentle movement that can be applied after you have finished working on one particular area of the body, to complete a massage or in certain cases to loosen up an area beforehand if your partner is particularly tense. Putting both hands on either side of the body, pat alternately toward the centre, so that your partner rocks with your strokes. As well as being fun, it adds a sense of freedom and movement, while relaxing the muscles and loosening the joints. You can rock the limbs one at a time, your hands at different levels up the body, and rock both up and down. Your partner should totally give in to the rocking movement, which is soothing not vigorous. Always end by rocking down the body.
Hips and chest
Place one hand to the side of your partner's rib cage and place the other on the opposite hip. Gently pat your hands alternately toward the centre of the body, so your partner rocks as you do so. Then slowly move your lower hand upward, bringing the upper hand down to the hip, and return to the starting position.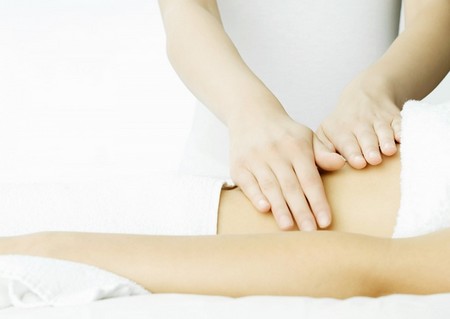 The legs
Position both hands at the top of the legs, on either side of the thighs. Gently pat your hands toward each other, travelling simultaneously down the outside of the legs to the feet. The hand movements should be very small at this stage. Return to the top of the legs and then repeat the rocking movement once more.
The arms
Position yourself at your partner's side. Lift or support the upper arm and place your hands to either side. Gently rock down the length of the arm, patting both sides, toward the wrist. End by rocking off the hand. Alternately, simply work over the forearm, rocking it backward and forward lightly but vigorously. Make sure your partner's wrist and hand stay nicely loose and relaxed.
Filed Under: Health & Personal Care
About the Author: Andrew Reinert is a health care professional who loves to share different tips on health and personal care. He is a regular contributor to MegaHowTo and lives in Canada.
Comments (0)