By Justin Belden on Feb 07, 2018 with Comments 0
---
cPanel has a function called Remote MySQL that can be configured to allow other web servers to access it. This can comes in handy if you are using shopping carts or guestbook on other servers.
If you want to specify a remote server for how to protect your data, follow the instructions below:
Procedure:
1. On the homepage of your cPanel, click on the Remote Database Access icon under Databases.

2. Enter the host name or IP address into the Host field. You may enter a valid domain name of IP address. You can use % symbol as wild card. For instances, if you want to grant permission for all IP address beginning with 376.63,765, you can enter 376,63.765%.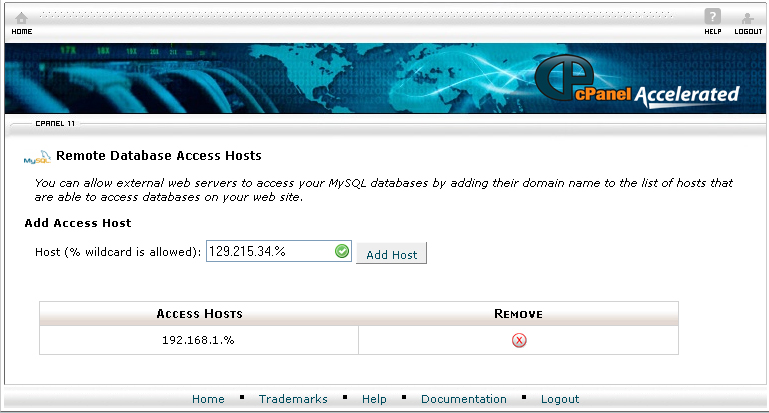 3. Click on the Add Host button.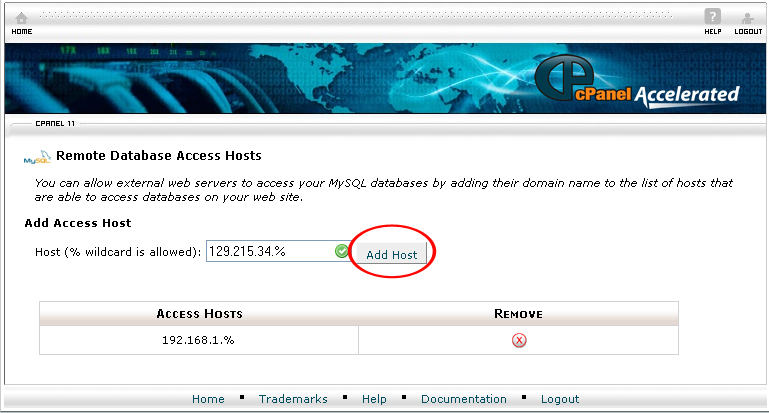 4, If you want to remove a host, click on the X icon under the Remove header.
Filed Under: Computers & Technology
About the Author: Justin Belden is a freelance web & graphic designer with over 15 years' experience. He is also an Avid member of the Design/Development community and a Serial Blogger who loves to help people by sharing interesting and informative tips and trick related to computer and technology.
Comments (0)